"That's my cabinet of weird," says shop opener Tom Sawyer, who's owned The Dream Catcher with his wife in its Ellsworth, Maine location since April Fool's Day 2011. "Put all my weird stuff in there," he explains, adding a dried fish. And where's he get it all? "Wherever I can find it."
The building used to be a morgue, he tells me, from 1936-1950 (it was built in 1933). He says he still has the book of all the deaths — and their spirits still linger in the store.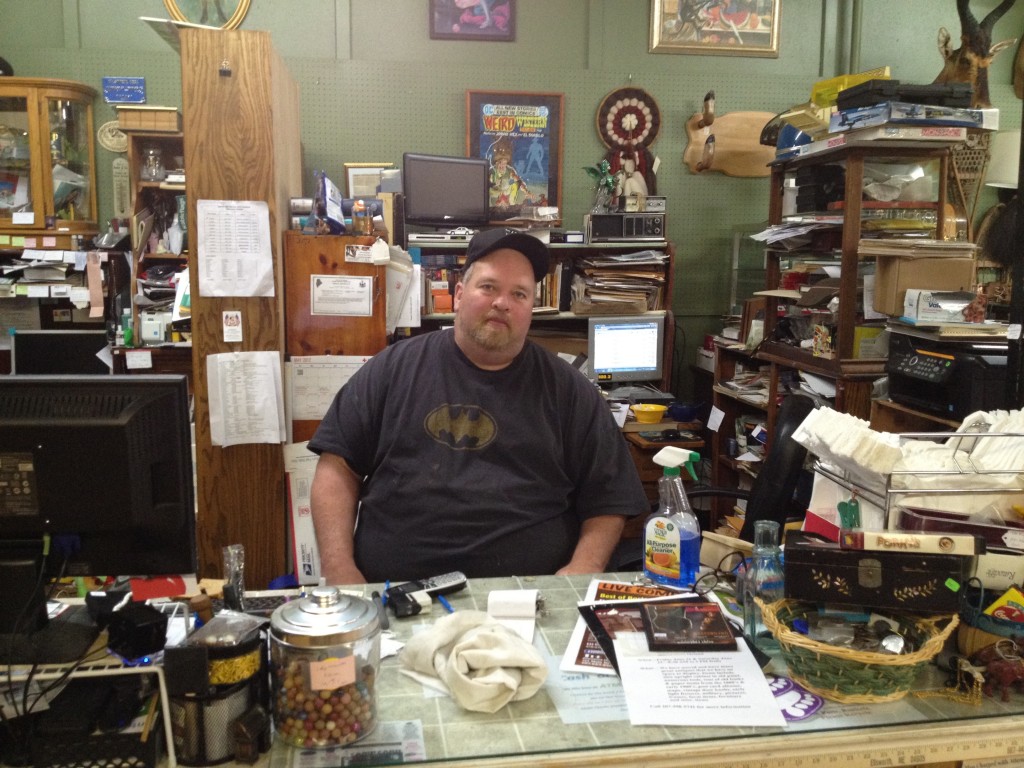 Most of the three-floor store is filled with booths rented to other vendors, and Sawyer and his wife use the space that's left. Sawyer's been "yardsaling" all morning, as he does every Friday and Saturday before getting to the shop to open at 10 a.m. He visits yard sales in a hundred mile radius looking for good deals he can markup and sell in the store. Like a stack of records a few feet high that cost a total of $6 — and included old Beatles albums.

"I just wanna find the oddities," he says.